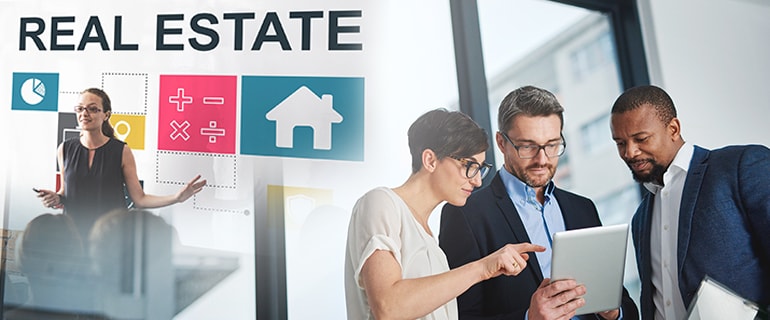 Real Estate business is one of the important elements of Pakistan Economy. Pakistan is currently the 6th largest nation in the world. It is projected to become the world's fifth most populous country in the next decade. Real Estate has always been the most profitable business of all times in the history of Pakistan.
Real estate business is booming as always. In recent years the marketing trends are changing globally, real estate in Pakistan has also adopted new techniques and methods to do marketing and approaching their clients.
SMS marketing had played an important role in the real estate business. Almost every top brand of real estate is using SMS marketing tool to reach to the targeted audience.
Marketing Campaign
For real estate business, traditional marketing campaigns require lots of time, money and effort. However, by using SMS marketing Campaigns, you can save your time, spare your money and with minimal effort, you can achieve really good results.
According to a study around 35%, people keep the phone in their hands while walking, 65% users keep their phones by their bedside while sleeping, around 80% of users see the phone in first 5 minutes as soon as they wake up.
The best part of branded SMS is, your message goes with your brand name and you promote your business name as well as increase the client loyalty. It is economical and cost effective way of communicaiton. The user can read the SMS and will have your message and promotional material in his pocket all the time.
Real Estate Business can use either Branded SMS or Shortcode Services for the marketing campaigns and communication.
Information Sharing
As soon as a call landed to your office, as a first impression you can send your contact information via Branded SMS, SMS with your business name. In this way you will promote your business name, will create more loyalty with your client and vice versa.
Appointment Alerts
With Branded SMS Real Estate Sales Agent can send the appointment alerts to the client and this can be done at various times. Sending reminder SMS will help you to save your time and will help customer to reach in time.
Not only that where the real estate office is collecting the rent, the rent reminders can also be sent via SMS.
Next is Lead Generation and More Business?
SMS campaigns can really generate great business opportunities and leads. If any customer contacted in the response to campaign it is very clear we know the focus of the client and his level of interest. The estate agent is also clear that at this stage he has very less competition. Turning that lead to business is very easy and
We strongly suggest people in real estate business should try SMS marketing and this will benefit both agents and customers.