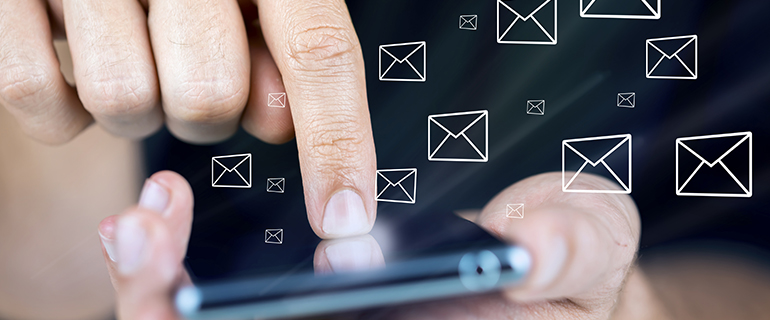 Pakistan is a rapidly growing economy and some economists consider Pakistan has emerged as the second rapidly growing economy in Asia. Pakistan business units can be classed as estimated 2% large-scale business and 98% small to medium size businesses (SMEs). According to a study Pakistan has approximately 4 million business units' means around 3.92 million business units are small to medium size business units.
Typically SMEs have limited resources and it leads to a tight budget. To compete with the larger business, SMEs really needs to have a strong structure and to survive in the market they need to have an economical and smart marketing strategy. Though the number of SMEs is too high as compared to large-scale business but the available budget for SMEs especially for the marketing is too low.
In recent years, Pakistan has shown signs of digital incline. The number of mobile connections increased rapidly and 3G/4G have changed the people's perception towards internet searches and exploring. This change has certainly given an edge to the SMEs as well.
In terms of marketing, it was very difficult for SMEs to compete with large-scale business as they covered all mainstream media from TV to hoardings etc. In Pakistan end of 2010, a new trend started which really helped the small and medium size business to do their marketing easily. That trend was SMS marketing. SMS 4 Connect was the pioneer to serve SMEs. SMS 4 Connect started their operations end of 2010 and started to educate the people about SMS marketing.
SMEs should use SMS marketing as it fits their budget. Most importantly with little effort and time, SMEs can collect relevant data and can reach to the target audience with ease. With the passage of time, SMS 4 Connect also learned and passed this knowledge to SMEs that SMS marking is easy to use and anyone can use it with little training. SMS 4 Connect provide free training and support to its clients.
SMS 4 Connect also provide valuable tips to the clients such as just before sending or broadcasting the SMS the business should evaluate is it the right time of sending the SMS and also SMS should be restricted to one SMS i.e. the SMS should not exceed 160 characters. Also adding a hyperlink, web address, Facebook page or phone number is also a brilliant idea. Sometimes a business can measure the impact of the campaign by keeping an eye on Facebook likes or using google analytical tools. SMS 4 Connect also help the clients to design their campaigns, drafting SMS etc.
SMS 4 Connect is also actively pursuing clients for other digital marketing solutions such as Facebook, Google advert etc. so, clients with a limited budget can get full benefits of marketing and enjoy the growing trend of the economy.