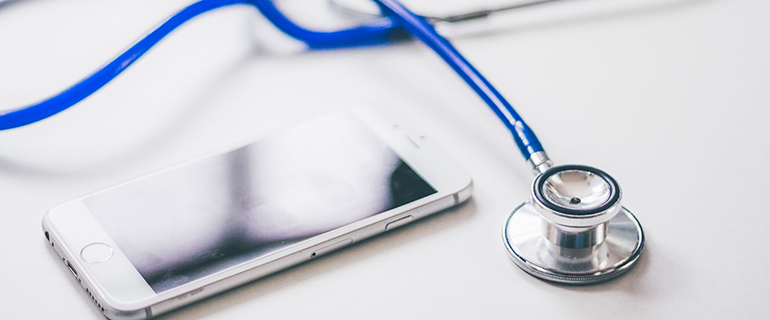 Branded SMS is being used by Governments, private organisations, non-government organisations a lot for health awareness campaigns. In recent days we have also observed lots of blood banks are maintain their mobile numbers data of donors linked with blood groups. Governments' across the world have initiated lots of pilot projects to spread the news, sending reminders via SMS. E.g in Pakistan government has initiated immunisation and vaccination reminder to the parents.
At the local level, the government also used Branded SMS to spread the news about different viral diseases like dengue, crimean-congo fever, hepatitis, measles, and polio.
Medical Reports and Appointment Reminder
In modern hospitals, we have seen SMS as a formal means of communication between different stakeholders in the health sector. Medical laboratories use the SMS to inform that the report is ready for the collection.
Doctors and hospitals use this facility to remind the patients about the appointments especially this trend has been adopted by dentists or by the doctors who have long appointment queue.
Branded SMS and Post Treatment Communication
Some clinics even use the Branded SMS service for post-treatment reminders such as medication reminder both for use of medicine and also a collection of prescription or collection of medicine from the pharmacy.
In some cases, SMS has been used for post-treatment surveys to take feedback from patients about the treatment, hospital doctors etc.
Branded SMS and Doctors
A patient has been admitted to a certain ward or has been admitted for certain doctor and doctor will receive an SMS that a patient has admitted which needs his attention. Doctors can also use Branded SMS to communicate with the patient or group of patients on one click.
Fund Raising
Hospitals have used SMS for fund raising and communicating with the public to provide the donations.
Some hospitals and NGO's have used our services to raise the funding, collecting charity directly via Short Code (two way SMS).
Branded SMS has been used as a very popular and effective tool in health sector not only in Pakistan but in the rest of the world as well. There are quite a few success stories of the use of Branded SMS in the health sector especially in developing countries SMS has played a vital role in the health sector. Use of SMS in health sector saves time and also is an economical way of communication. Creating a bound and increasing loyalty between the clinic and patient, SMS is an important tool. Also, we have seen the use of SMS is not only economically but also saves lots of doctor's time, improve collection of prescription and patient turn in ratio and reduce the waiting time.